Sixth Form Dress Code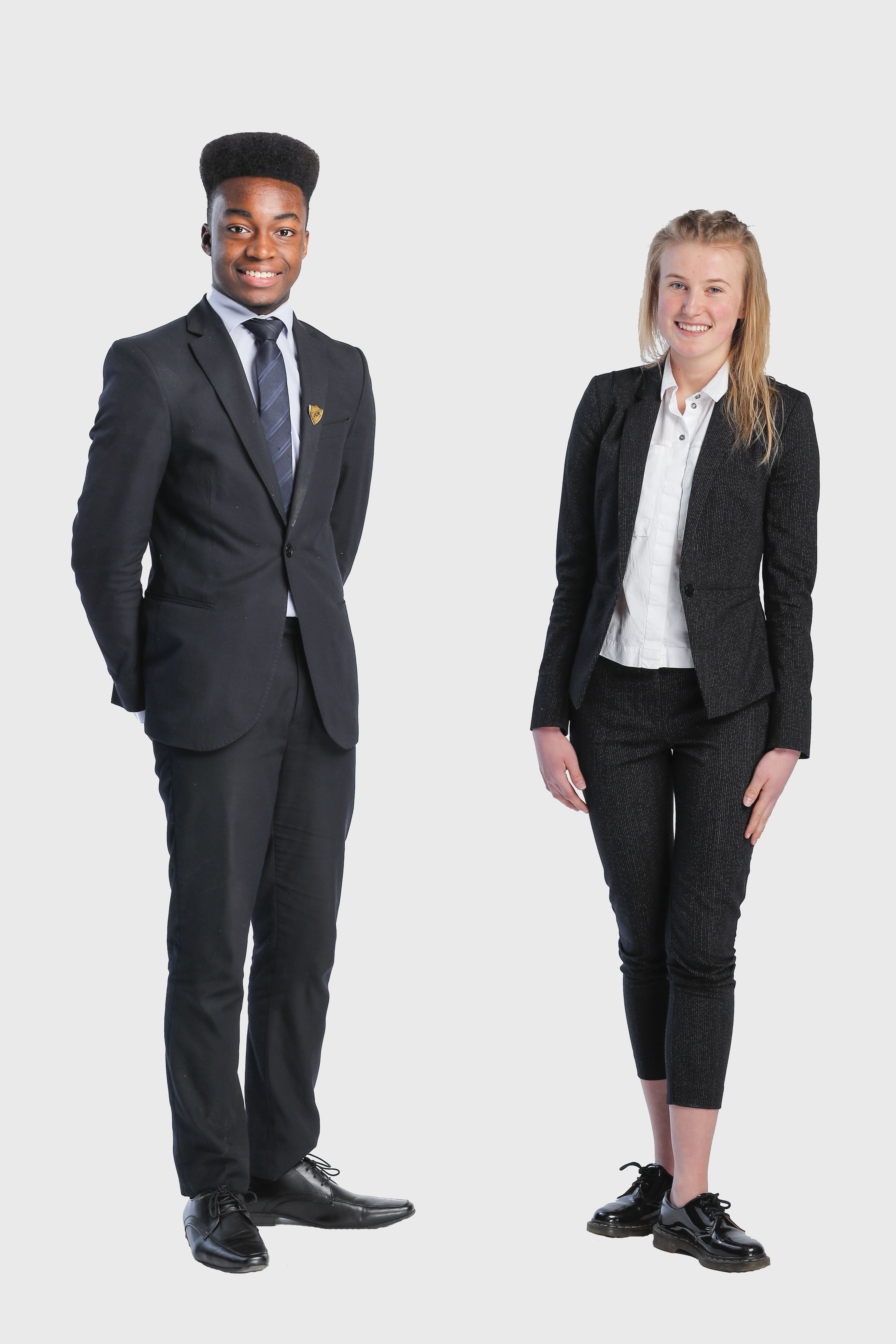 The basis of the Sixth Form Dress Code is smart business wear
Tailored suit with a formal button fronted collared shirt and tie.
Tailored skirt or smart tailored trousers with a jacket and smart, formal top, or a smart tailored dress. Skirts should be modest in length, approximately a maximum of 3 inches above the knee.
No tight trousers or tight/stretchy skirts are allowed.
Footwear must be formal and dark in colour. No trainers, canvas shoes or open toe shoes.
Smart jumpers may be worn under suit jackets in cold weather.
Coats may be worn outdoors in winter months, over jackets and be dark in colour.
No casualwear, beachwear, leathers, denim, trainers, military wear, sweatshirts, hoodies or baggy jumpers are permitted.
Make up and jewellery, where worn, should be subtle. No facial piercings are permitted.
Hair should be of a natural colour.
All students must follow the reasonable requests of staff with regard to appearance. Refusal to adhere to the Sixth Form Dress Code will be considered a breach of College rules and will be sanctioned.