The Head Teacher's Council is a group of Year 13 students who are the voice of the student body.
They discuss issues raised by the students from across the College, meet regularly with the Headteacher and fundraise for chosen charities. Each member of the Council has a unique responsibility and area of expertise and two students take the roles of Head Boy and Head Girl.
headteacherscouncil@wymondhamcollege.org
---
Head Boy
Matt Thompson
I am proud to be Head Boy at such a fantastic, ambitious and inspiring place as Wymondham College. There is a passionate attitude towards achievement and progress, in addition to a plethora of opportunities allowing students to explore what they love outside of the classroom. Wymondham is a place that develops not only academic ability, but as importantly, character and ambition. This places the College amongst the best performing schools in the country and has created a unique community unlike any other, where students thrive and seek to excel.

---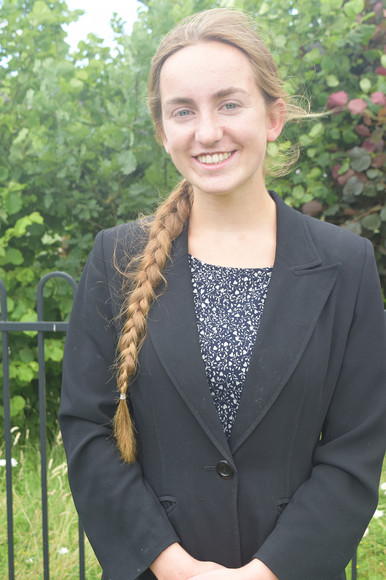 Head Girl
Katie Schutte
I am delighted to be Head Girl. I am grateful for the opportunities and encouragement the College has provided in music, sport and academia since I joined in Year 7. I am looking forward to working with the Headteacher's Council to offer support for both students and teachers.
---
Our Chosen Charities
This year Headteacher's Council have decide to support three worthy charities that we feel very passionate about that are linked by the colour red.
1.Red Box Project
One in ten girls in the UK have been unable to afford sanitary wear, 49 per cent of girls have missed an entire day of school because of their period, and 48 per cent of girls aged 14-21 in the UK are embarrassed by their periods. The Red Box Project was initiated in March 2017 by three friends who wanted to give young women in their local area access to sanitary products and began organising constantly stocked boxes of sanitary wear in schools in Portsmouth. Recognising that the need was nationwide, they invited women from across the country to be a part of this movement. There are now Red Box Projects all across the UK, from Scotland to Cornwall.
In line with our core belief of equality, we believe that nobody should miss out on education because of their gender or social situation. As a council we feel it important to help those affected by 'Period Poverty' whilst also destigmatising menstruation through awareness and related fundraising events.
2. Red Nose Day (Comic Relief)
Since its launch in 1988, Red Nose Day has become something of a British institution. It's the day, every two years, when people across the land can get together and do something funny for money at home, school and work. Comic Relief spends the money raised by Red Nose Day to help people living tough lives across the UK and Africa.
Whilst the College have always supported Comic Relief's endeavours through non-uniform days, this year we want to help further. The method of fundraising (think sitting in a baked bean bath, a cake sale or a sponsored leg wax) doesn't matter - we are open to any suggestions. This year we will be doing something funny for the money.
3. Walking With The wounded
Established in 2010, Walking With The Wounded supports a pathway for vulnerable veterans to re-integrate back into society and sustain their independence. At the heart of this journey is employment.
They recognise the skills gained during service, providing support to transfer their skills into the civilian workplace. Additionally they offer assistance through programmes to those vulnerable veterans who have been physically, mentally or socially disadvantaged by their service and assist them in sustaining their independence through new sustainable careers outside of the military. This includes providing support to homeless veterans and veterans in the Criminal Justice System, areas which are too often ignored.
With the military origins of the school and the connections through serving family members it is fitting to support those who have served for us.