Student Leadership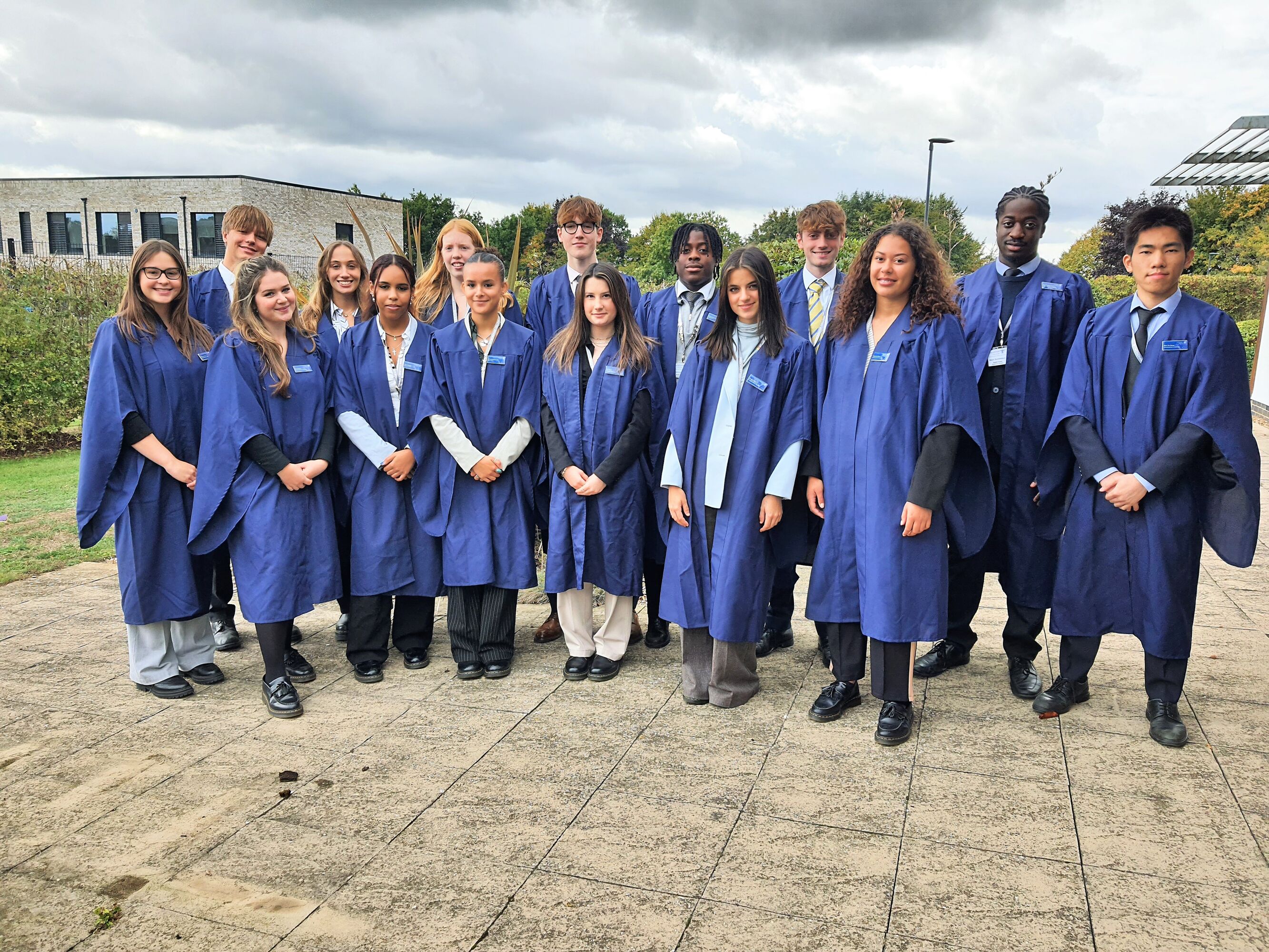 The Principal's Council is a group of Year 13 students who are the voice of the student body.
They discuss issues raised by the students from across the College, meet regularly with the Headteacher and fundraise for chosen charities. Each member of the Council has a unique responsibility and area of expertise and two students take the roles of Head Boy and Head Girl.
principalscouncil@wymondhamcollege.org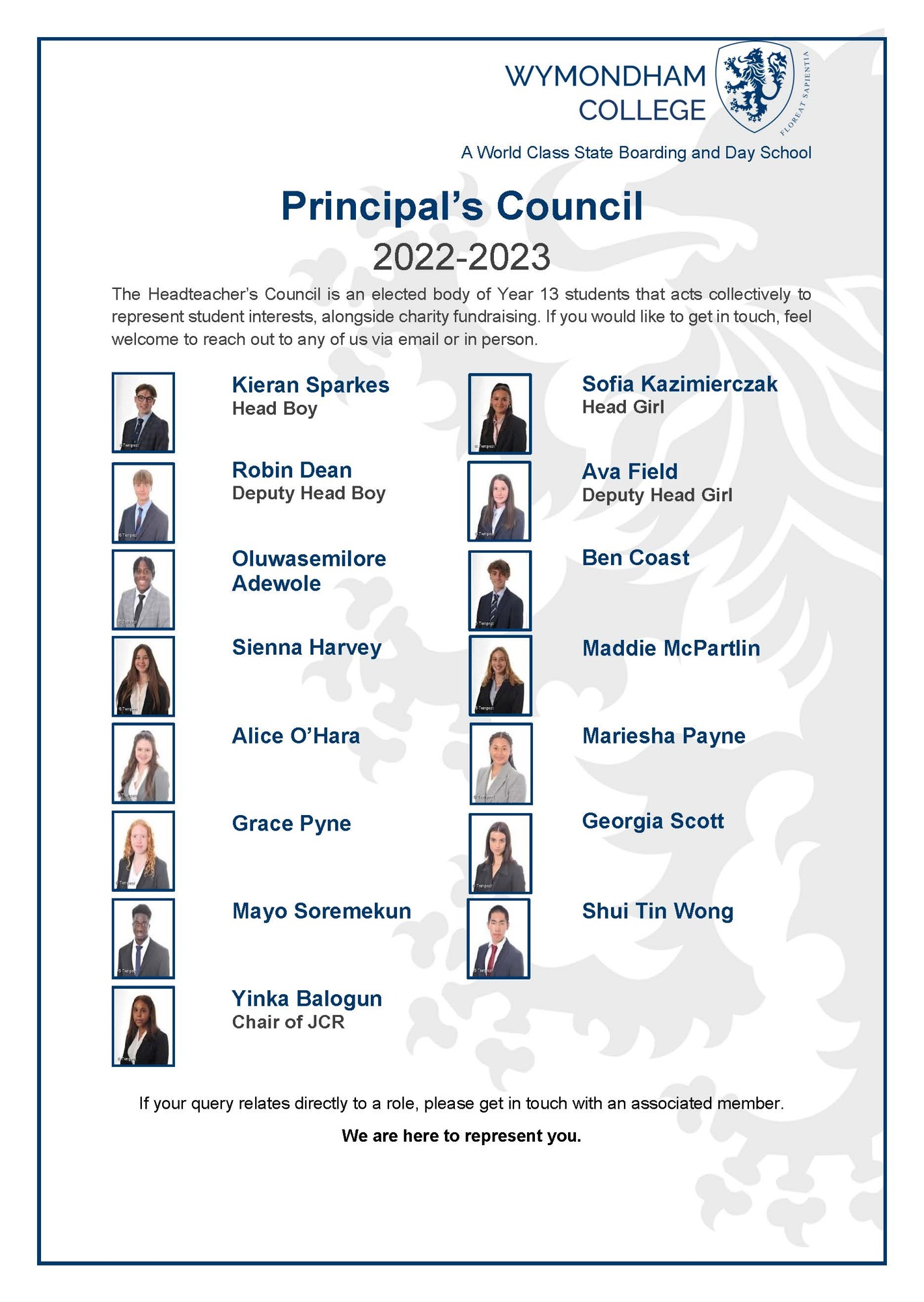 ---
Head Boy, Kieran Sparkes
Hello, I'm Kieran
Since joining the college in 2016, I have experienced great personal development through the provision of outstanding educational support, and an extensive range of extracurricular activities through 'Wymondham Life'.
Across the 7 years, I have been able to immerse myself in the family nature of the College community, with all boarding houses providing a strong mix of diverse cultures, age-groups, and backgrounds.
I am honoured to be granted the role of Head boy for the 2022/23 year and look forward to representing the school alongside a brilliant Principal's Council. I welcome this opportunity to give back to our community and build upon our precious College ethos.
---
Head Girl, Sofia Kazimierczak
Hello, I'm Sofia
Having joined the College in 2016, I'm now in my seventh year and embracing the opportunity of spending it as Head Girl. It has been an incredible experience both boarding and studying at the college, developing academically and gaining independence within the boundaries of our world class school.
Being in such a unique College, I have experienced different cultures, and a completely new environment in which I have found a real sense of belonging. These standards are preserved from the classroom to the hockey pitch and throughout the countless extracurricular activities.
Working alongside dedicated members of the Principal's Council, we hope to bring back the adored traditions that were absent during the covid years – adding a few legacies of our own. I'm passionate to be representing this wonderful school during the forthcoming year, hoping to conclude my seven years having brightened the spark that is Wymondham College.
---
Our Chosen Charities
This year, the Principal's Council have decided to support two charities, which will be announced shortly.