Parent Staff Association
Wymondham College Parent Staff Association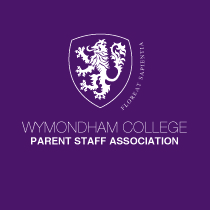 All families are automatically members of the Parent Staff Association (PSA) when their student joins the College Membership is free.
The PSA are a group of parents/carers and staff who work together to provide social events, a link to the college, run the PSA Uniform and Sports Equipment Shop, and raise much needed funds for college equipment, educational projects and student experiences.
Our Bids for Funds Scheme enables staff to apply for funds with decision-making usually taking place at the next PSA committee meeting after a bid has been received.
We are a registered charity in England and Wales (273057) run by Trustees, so can receive donations from local and national companies, apply for grants, receive donations made through company matched giving schemes, payroll giving, and welcome sponsorship partnerships.
"Our PSA work exceptionally hard to support the College. Arranged activities not only provide us with exciting social events, but also raise funds which help to provide important extras for our students. The resources raised enrich College life significantly, with recent PSA support we have been able to purchase two minibuses, equip an outdoor Gym and provide language enrichment plays for students. The PSA is an excellent way for parents and staff to work together to support the College, and with your support I look forward to the PSA continuing to thrive."
Parent
"Since getting involved in the PSA I feel far more part of the school community. I know many more parents of both boarders and day students, and as I am at the school a little more often everything feels more familiar."
Our Events
We arrange a wide variety of social events throughout the year for you and your friends. We are always looking for ideas from the College community for new events to source, or you would like us to arrange. Please get in touch by email with ideas. Event booking forms are emailed by the College PSSO office. Tickets can be booked at Main Reception or by email wymondhamcollegepsa@gmail.com
Calendar of Events
September
Back to College Coffee Morning
AGM
October
Family Bingo Night
Bag2School Clothes/Shoes Collection
November
Winter Fayre — Sponsored by Money Properties & Money Lettings
February
Chilli & Quiz Night — Sponsored by Spire Solicitors
May
Bag2School Clothes/Shoes Collection
July
Parent Staff Association Uniform & Sports Equipment Shop
PSA volunteers run a new and second-hand uniform shop which also stocks sports equipment/footwear, mouth guards and toiletries. It is located in The Hub and is open every Saturday in term time from 11.30am - 12.30pm. We have a small changing room so students are welcome to come along and try items. We also sell tea towels in house colours, and NHS Organ Donation sponsored shopping bags. We accept either cash, card or contactless payments. The income generated by the PSA Shop supports a wide variety of educational projects for students and is a very useful service for parents and students alike.

Contact us out of hours via our email or Facebook. Ties and mouth guards are available to buy from Main Reception.

You can donate clean uniform, sports kit, and books when the shop is open, or via the PSA Uniform Donation Bins in each of the Houses (either in the foyer or nearby, please ask at the House Office if you can't see them), we also welcome donations of sports equipment/footwear.

Please see the Wymondham College Uniform on either the Main School or Sixth Form uniform pages.
Easyfundraising
You can help raise money for free every time you shop online. Choose from over 3,000 retailers including food shopping, clothes, books, music, films, insurance, holidays, flights, office supplies, and many more items. Retailers will donate, at no cost to you, every time you buy.
Visit www.easyfundraising.org.uk/causes/wymondhamcollege to sign up.
200 Club Lottery
Wymondham College PSA runs a lottery limited to 200 places. The lottery holds monthly draws, with guaranteed cash prizes of £75 and £30 and there's also a chance to win up to £2,000 and £1,000 in the September Special Draw*.
For £5 a month you are supporting the Wymondham College Bursary Fund, which assists students with the cost of educational trips and enrichment opportunities they would otherwise miss out on due to financial hardship. The 200 Club also supports educational projects at the College, such as assisting with the purchase of new library computers in 2016.
To join the 200 Club, or for further information, please contact Emma Rees at wymondhamcollegepsa200club@gmail.com
Small Lottery Licence Registration Number: 19/00295
*Current prize levels and subject to 200 Club rules
200 Club Winners List 2018-2019

Funds — Where Does The Money Go?
In the last two years alone we have awarded over £30,000 to Wymondham Life Clubs, College Departments and educational projects including:
ARTSFEST — Visual & Performing Arts Festival
The "Ages" Student History Magazine
Artist Workshop and Craft Club
Digital Camera
Hockey and Netball Team Kit
ICT Touch Screen Display
Indoor Cricket Nets
Indoor Hockey Nets
Kitchen Equipment for Cooking for Fun and Cooking for University Club's
Library Books and Computers
Mini Buses
Model European Parliament Trip
PSHE Drunk and Disorderly Goggles
Science STEM Activity & Laboratory Research Equipment
Sixth Form PA System
Spanish, German and French Language Plays
Storage for Art Club
Year 8 Stem Science Activity
Volunteering
We encourage parents/carers to join our volunteers rota, co-ordinated by our secretary, and help for an hour or two once a year, and help us make a real difference. The type of events the volunteers support are serving refreshments at parents evenings, open days and concerts (the College Catering Team do everything else including the baking and the washing up!), helping at PSA social events and helping in the PSA Shop. There is no obligation, and you will always be fully supported alongside other experienced volunteers.

Keep in Touch
To find out about what the PSA have been up to, for upcoming or recent events, and how our funds are being spent, see our section in the Lion Newsletter, follow us on Facebook, Twitter or send us an email.

Facebook: Search 'Wymondham College Parent Staff Association'

Twitter: @WymondhamColPSA

Email: wymondhamcollegepsa@gmail.com