Sapientia Education Trust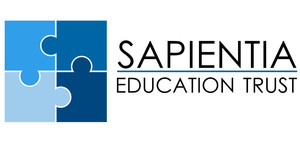 'The Sapientia Education Trust was established in 2016 with the purpose of bringing like-minded schools together to work in partnership to deliver the highest standards of education to young people in Norfolk and Suffolk. The term Sapientia comes from the logo of the founding school, Wymondham College and means wisdom.
We are committed to delivering high academic standards in our schools, combined with a view of education that is child-centred and holistic. Our schools have a strong commitment to personal development and extra-curricular activities are strongly promoted. Our work is cross-phase and involves a strong commitment to staff development and on-going training for all staff in our schools. We believe that collaboration and partnership work helps raise standards and we work with a range of schools within and beyond the SET Trust.
Wymondham College is one of the highest achieving state schools nationally and was ranked in the top twenty schools nationally in 2016. Old Buckenham Primary joined SET in September 2016 having secured a 'good' judgement from Ofsted in Summer 2016. Our vision is to build on our success to develop a medium-sized Multi-Academy Trust where we make a real difference to the students we have the privilege of educating.'
Jonathan Taylor - CEO