Cavell Hall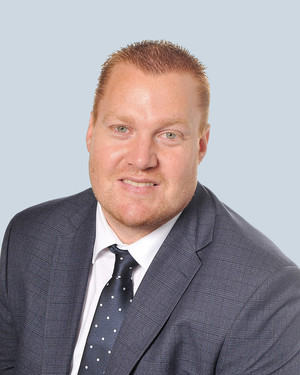 Back in 1995 my journey at Wymondham College and Cavell Hall started. As a local boy from Robert Kett Junior School in Wymondham I was nervous and a little worried about the challenges of 'big school' and how I was ever going to find my way around such a massive site. My worries were unjustified. The boarding house staff are warm, welcoming, and friendly and whether you are a day or boarding student, they are always there should you need them.
I returned to Wymondham College as a Resident Fellow after my university and travelling days were over and then qualified as a PE teacher in 2012. I spent the first four years of my Wymondham College career in Cavell, and I couldn't have asked for a better introduction to the wonderful and diverse boarding experience that Wymondham College has to offer.
I am, therefore, so pleased to be returning to Cavell. Life here is never dull and like Edith Cavell our students are brave, show compassion and speak up for what they believe in. Our ethos is very centred on our Cavell Family - I want to make Cavell as student focussed as possible and drive forward the musical, sporting, academic and pastoral achievements of all our students, both in and out of the classroom, so they can achieve their very best. I live on site with my wife who teaches Geography also at the College, our 2 children Layla and Toby and our dog Archie. .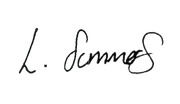 Mr Lee Summers, Head of House
House Staff List
CAVELL HALL

Head of House

Mr Lee Summers

Deputy Head of House

Mr Ken Dodds

Assistant Head of House

Mr Richard Grove

Tutors

Mrs Wendy Anema / Mrs Farrah Daniels

Mrs Fiona Borrett

Mrs Pauline Davison / Mrs Donna Reynolds

Ms Caroline Lloyd

Mr Jonathan Rahamin

Ms Rosa Rodriguez-Grima

Mrs Clare Roe

Miss Charlotte Taylor

Boarding House Assistants

Miss Saoirse Kennedy

Miss Neve Templeman

TBC

Matrons

Mrs Anne Childs

Mrs Nadine Donelan-Bird

Ms Alison Rivers

Mrs Elizabeth Sutton

Boarding House Support Assistant

Miss Beth Atkinson

Lunchtime Assistant(s)

TBC

Non-Resident Boarding Tutors

Miss Bethany Atkinson

Mrs Tanera Birchall

Mr Ewan Downes

Mrs Wendy Ellis

Mrs Vicki Franklin-Brown

Mr Adam Osborne

Mr Jonathan Rahamim

Ms Fiona Redman

Ms Rosa Rodriguez Grima

Miss Charlotte Taylor
House Contact Details
House Phone Number 01953 609030
House Email cavell@wymcol.org