Fry Hall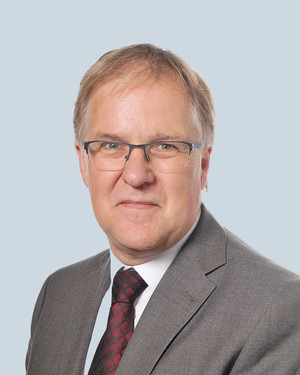 Welcome to Fry Hall, to be precise it is called Elizabeth Fry Hall after the prison reformer whose family, the Gurney Family (bankers), were based in Norfolk. In fact we have pupils who are distant relatives in the House at present and they presented us with a very old picture of Elizabeth Fry a couple of years ago.

There have been relatively few Heads of House in Fry over the past 30 years, in fact two! This has given the House a sense of stability. We like to think of ourselves as a friendly House with a sense of fun but also a House where children and staff care for each other. We have a very experienced team of boarding staff and tutors who know our students, meet their needs and challenge them to make the best of the opportunities available.

My wife and I have lived and worked in boarding schools for the past 32 years. My three children grew up in these special environments and are now fully fledged adults with six children between them, ranging from 1 to 16 years of age. My background is that I worked in scientific research before becoming a teacher. I then worked in Science departments in two schools before becoming Head of Biology and then Head of Science. I then moved into boarding management and leadership as a Housemaster and then moved to Wymondham as a Head of House; and here, fortunately, I have stayed.

Dr Chris Jones, Head of House
House Staff List
Head of House — Mr Robyn Jones
Deputy Head of House — Mr Chris Padreddii & Mrs Kristi Padreddii
Assistant Head of House — Mr David O'Brien
Tutors — Mrs Susan Amodio / Mrs Wendy Anema, Mr Deane Anderton, Mrs Laura Bryce / Mrs Claire Foreman, Mr Marc Gee, Miss Hannah Godbold, Ms Juliet Hall, Mrs Helen Roberts, Mrs Sarah Sadler
Non Resident Boarding Tutors — Mr Deane Anderton, Mr Marc Gee, Ms Juliet Hall, Mr Simon Hutchinson, Mrs Hannah Peck, Miss Esme Southgate
Matrons — , Miss Roz Gray, Mrs Sharon Morter, Ms Lyn Sales
Graduate Boarding Assistants — Miss Laura Frosdick, Mr Edward Larter, Miss Heather Nash
Student Supervisor(s) — Mr Mark David
Lunchtime Assistant(s) — Ms Elizabeth Le-Maistre
House Contact Details