Fry Hall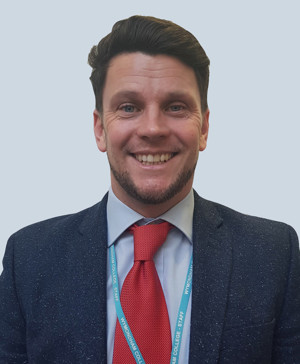 Elizabeth Fry was an English prison reformer, social reformer, philanthropist and Quaker. Fry was a major driving force behind new legislation to improve the treatment of prisoners, especially female inmates, and as such has been called the 'Angel of Prisons'. Elizabeth Fry opened it's doors in 1959 and is one of the smallest boarding houses at Wymondham College. Fry Hall was opened in 1959 by a lady called Mrs Jane Whitney, an American, who had written a book on the history of Elizabeth Fry. As a house we pride ourselves on being a very tightknit family. The three key things we strive to push forward are belonging, togetherness and kindness.
I have been at Wymondham College, on and off, since 2006 and have been a Head of House since 2020. I am really proud of what a close community Fry Hall is. I work closely with my Deputies, Mr and Mrs Padreddii, and my Assistant Head of House, Mr O'Brien, to lead the high standards we expect in the house. Our outstanding matron and graduate boarding assistants always look to enhance the lives of the boarders of Fry Hall and give our Fry Students an experience of being a home away from a home. We speak with the students regularly through all the possible avenues to ensure that the house is progressing and is what the students shape it to be. In my normal day to day role, I am a PE teacher who loves sport and music. I have played a lot of sport in my life to a decent standard.
Mr Robyn Jones, Head of House
House Staff List
Head of House — Mr Robyn Jones
Deputy Heads of House — Mr Chris Padreddii & Mrs Kristi Padreddii
Assistant Head of House — Mr David O'Brien
Tutors — Mrs Wendy Anema, Mr Deane Anderton, Mrs Laura Bryce/Mrs Claire Foreman, Mr Marc Gee, Miss Hannah Godbold, Ms Juliet Hall, Mrs Helen Roberts, Mrs Sarah Sadler
Non Resident Boarding Tutors — Mr Deane Anderton, Mr Marc Gee, Ms Juliet Hall, Mr Simon Hutchinson, Mrs Hannah Peck, Miss Esme Southgate
Matrons — Miss Roz Gray, Mrs Sharon Morter, Miss Karla Snowling and Mrs Kat Parfitt.
Graduate Boarding Assistants — Miss Hannah Crowe, Miss Zoe Seaward and Miss Roo Beeson.
House Contact Details