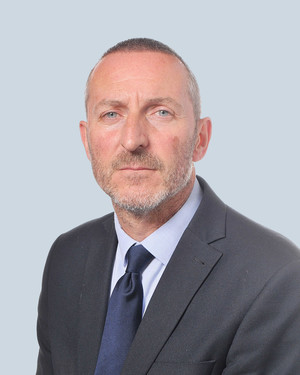 Known as the Great Emancipator, the Sixth Form house is named after the 16th President of the United States, Abraham Lincoln, whose family tree can be traced back to Hingham. The connection with the United States was firmly established when the boarding house was officially opened by Secretary of State, Dean Acheson, in 1958.

In 2010, the Ralphs boarding house was officially opened. It is named after Lady Enid Ralphs whose husband was instrumental in the setting up of the school.

Wymondham College has been an important part of my life. I attended the College as a student and have worked here since 2002.
I graduated from the University of Warwick with a History degree and have taught in seven different schools in four different countries including Egypt and Kuwait where my first daughter was born. We fled the country in 2000 fearing invasion from Iraq. Returning to England, I taught at the Open Academy before joining the College in 2002. I was Head of Cavell for over a decade before joining Lincoln in 2015.

Mr Richard Smith, Head of House
House Staff List
LINCOLN RALPHS HALL

Sixth Form Staff


 

Deputy Director of Sixth Form

Mr David Thresh

Deputy Director of Sixth Form (Achievement)

Acting Assistant Principal
 

Mrs Sarah Buckton

Careers Leader

Welfare Officer

Attendance Officer

Mrs Margarita Harris

Mrs Elaine Giddings

TBC

Boarding House Staff

Head of House

Mr Richard Smith

Deputy Head of House

Mr Paul Willett

Boarding House Managers

Mrs Tracey Summers

Mrs Angela Vincini

Deputy Boarding House Managers

Mrs Victoria Cook

Mr Matthew Cameron / Miss Hannah Smith

Tutors

Mr David Ball

Miss Kim Constable

Mr Tom Cook

Mr Ben Dewhurst

Mr Dylan Gregory

Mr Andy Housego

Miss Catherine Lovatt

Mr Rob Machin

Mr Bradley Minchin

Mrs Julia Rendell

Mr Tom Smith

Mrs Kim Williams

Mr Paul Willett

Miss Maria Worship

Miss Jo Wright

Lincoln Fellow(s)

TBC

TBC

MAC

Mrs Jo Welsby

Student Supervisor(s)

 

Mr James Anderson

 

Non-Resident Boarding Tutors

Mr James Anderson

Mrs Sol Bonta-White

Mrs Sarah Buckton

Mr Tom Cook

Miss Kim Constable

Miss Kirsty Doyle

Mr Andy Housego

Rev Ian Jones

Mr David Thresh

Mrs Angela Vincini

Mrs Ruth Woodhead

Ms Tracey Holder
House Contact Details
House Phone Number 01953 609028
House Email lincoln@wymcol.org