At Wymondham College, our intention is to give our students access to the very best that has been thought, said, written and calculated. We want our students to achieve success in their public examinations, but we also want them to have been engaged with and enthused by a richness of knowledge in a variety of subject disciplines. We are passionate that our curriculum should be accessible to all of our students so that they are equipped with the tools necessary to succeed in life beyond the College.
Our students follow a broad curriculum in Year 7 and Year 8, before taking some ownership of their curriculum pathway in Year 9. Almost all of our students are put forward for the 'English Baccalaureate' from Year 9 to ensure that they have access to a range of academic subjects at GCSE including English, Mathematics, at least two Sciences, a Modern Foreign Language and either Geography or History.
Our curriculum extends beyond the classroom; we call this 'Wymondham Life' which includes activities such as Combined Cadet Force (CCF), sport and over 65 other clubs. In addition, students continue to study a range of other subjects alongside their GCSE courses throughout Years 9, 10 and 11 so that their academic experience is as broad as possible.
Our Sixth Form students typically choose three subjects to pursue at A Level. We offer a range of traditionally academic A Levels, as well as the Extended Project Qualification and other enrichment courses that help to prepare our students for study at university and for life beyond the College, such as a bespoke 'Futures' programme, PSHE and Games.
In recent years the GCSE option choices have been:
Fine Art
Photography
Textiles
Business Studies
Creative iMedia
Computer Science
Product Design
Drama
Food & Nutrition
French
Spanish
Geography
History
Music
Religious Studies
Sociology
Sport Studies
Curriculum Plus (only for those students with Higher Level SEND requirements)
Whilst every effort is made to accommodate students' options choices, it is not possible to guarantee that individuals will be allocated places on their first choices. This is for two reasons; some courses may not run if there is not sufficient demand and it is impossible to timetable for every possible combination of subjects. Therefore, we ask every student to also select a reserve choice.
From September 2020, our Key Stage Three curriculum will include a 'Floreat' lesson once a fortnight that will be taught by a member of the Senior Team. These lessons will focus on character development, leadership and giving our students access to and knowledge of cultural experiences that they would not otherwise encounter in their day to day curriculum.
In Year 7, students begin by exploring their individual identity and how this fits into the wider ethos of the College. We will also launch their involvement in the Wymondham College Diploma at the start of term. Students will then move on to look at past and contemporary examples of 'genius' to support the completion of their Genius Hour Projects before completing the year with units on the virtues of courage, leadership, and an end of year graduation.
In Year 8, students will continue the theme of identity by looking at and celebrating the diversity within our College community. We then focus their attention on perception by looking at 'fake news', digital citizenship and current affairs. We complete the year with units on the virtues of resilience and teamwork before their end of year graduation.
In Year 9, Floreat lessons have more of an academic focus. They begin the year exploring when and why humanity 'gets it wrong' through the prism of the Prisoner's Dilemma. This will be followed by academic and cultural master classes that will give students the opportunity to have a taste of subjects and experiences that sit outside our current curriculum. At the end of the year, students will complete a written project on a topic of their choice.
For further information on the College's curriculum offer, please contact Mr S Dye at: dyest1@wymondhamcollege.org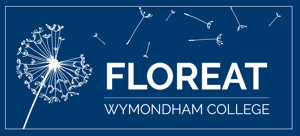 Wymondham Life - Extra Curricular
Year 7 & 8 Curriculum Guide 2021
Year 9, 10 & 11 Curriculum Guide
GCSE Options Launch, Booklet & Online Form 2022
Year 11 Revision Guide