GCSE Exam Results
"I am extremely proud of our students and staff for another outstanding set of GCSE results with 86% achieving a Level 4 or higher in Maths and English. At the end of a year of huge changes to the exam system, I am delighted that 34% of our students achieved the equivalent of an A* or higher (grade 8 or 9) in at least one subject. We look forward to welcoming many of these young people into our world class Sixth Form in September."

Dan Browning, Headteacher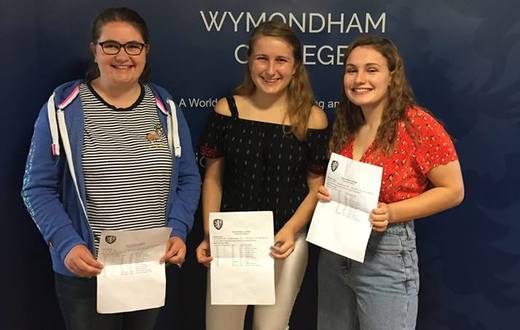 A Level Exam Results
Student average point score is the highest in the College's History!
Our students and staff work extremely hard and the culture of the College is such that we achieve outstanding attainment and progress every year, I am delighted that a third of grades are A*/A. We should also remember that our students have secured the results needed to move to the next stage in their educational careers, including exceptionally high numbers of students with places at Oxford, Cambridge and Russell Group universities. Our Year 13s leave with excellent results, but they also leave as confident young leaders and it is the extra-curricular programme, sporting opportunities and leadership experiences that our young people enjoy that are an equally important part of their time here.
The average point score achieved by students at the College is the highest it has ever been since the introduction of the measure by the Department for Education. On average, our students achieved 38 points (equivalent to a grade B), the average for Norfolk last year was 30 and 32 points nationally. This means that again, we are one of the highest attaining non-selective schools in the country.
Mrs Zoe Fisher, Mrs Suzanne Hockley and Mr Smith would like to wish all the Year 13 students the very best for the future and thank them for being an amazing group of talented and hardworking young people.
Dan Browning, Headteacher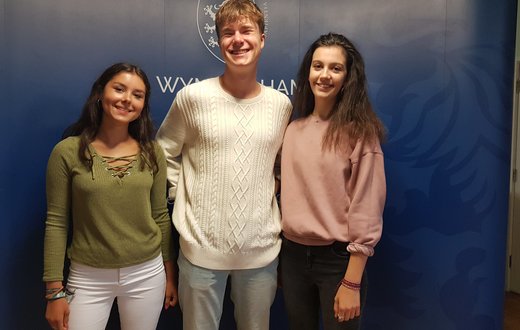 Wymondham College 2017/2018 GCSE Data
| Progress 8 (158 students) | Attainment 8 (182 students) | % achieving strong pass (grade 5 or above) in English and Maths (182 students) | % achieving the English Baccalaureate at a strong pass (grade 5 or above) (182 students) |
| --- | --- | --- | --- |
| 0.37 | 55.44 | 64 | 31 |