Service Children at Wymondham College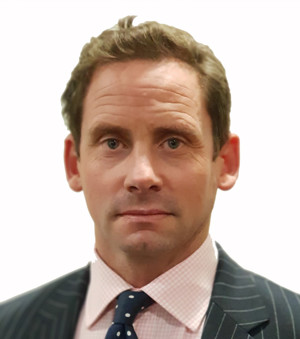 As a serving member of the Army, parent and alumni of Wymondham College I feel uniquely placed to speak to you about the benefits of placing service children within the outstanding environment that Dan Browning and his team have created. My passion for the College and my determination to give something back as a Governor is as a result of the fantastic experience that I had as a Wymondham College student. Indeed, I credit my time at Wymondham College as setting the foundations for my success in the Military.
Wymondham College has a long and distinguished association with the Armed Forces, and as such is well versed with providing support to the dynamic needs of Service Families and understanding the complexities of Service life. The prowess of the College speaks for itself – the accolades and results are clear. These results are delivered by the exceptional environment that the College prides itself on. Education is only part of the story, the ability of the College to provide world class extra curricula activity (Wymondham Life) and development to all of its students is what sets it apart from other schools. You can rest assured that Wymondham College will be able to adapt and be receptive to any needs that you may have as a service family.
I continue to serve in the Army, and am acutely aligned to the complexities of service life and the upheaval that occurs within families as a result of service. I can think of no better place to mitigate the impacts of service life on your Children be they day pupils or full-time boarders. I look forwards to answering any specific questions that you may have and echo the sentiment of Dan Browning in welcoming you to this world class, forward looking and innovative establishment.
Lt Col Matt Woodeson, Vice Chair of Governors
Service Guide for Boarding Booklet
What do Parents say?
Our youngest daughter was at a small, private, very traditional all-girls boarding school in Dorset through to GCSEs; it was a good school with a particularly caring pastoral side and our other daughter had thrived there. But there were things that school simply could not offer our youngest daughter, particularly for 6th Form: she still wanted to board and she still wanted a school offering good pastoral care and support, but she specifically wanted: a much bigger peer group that was co-ed; she wanted a peer group from a more balanced mix of social backgrounds, representing a genuine cross-section of UK society; she wanted strong, competitive team sports and access to women's cricket in particular; she wanted to be in a CCF; and she wanted to study A Levels that weren't on offer at her old school (in particular Government & Politics and Photography). Wymondham College offered her all of these things; and so much more.
If we had 'known back then what we know now', we would have moved our youngest daughter to Wymondham College sooner; no reflection on the old school, just that Wymondham was right for her. In terms of value for money of course State boarding is a no-brainer as you are only paying for the boarding element because it's a State school; which means that if you claim CEA you only pay 10% of the termly fees (with boarding fees in 6th Form under £4,000 a term that's you paying less than £400 a term) and no 'top-ups' to meet fees significantly above the maximum CEA allowance, and if you find yourself no longer eligible for CEA (out of choice or necessity) while your child is at the school then, as an Army family, you may still be able to afford to keep your child on. But of course it's not all about the money; like every parent you want the best for your children. And for us and our youngest daughter Wymondham College has been just that. Our experience (and everyone's will of course be different) has been that State boarding at Wymondham College is fantastic: the academic education is excellent; the school's core values are spot on; the sport (the range of sports on offer, the quality of the coaching, and the performance levels) is excellent; the CCF is outstanding; and the pastoral care is excellent. Our daughter was welcomed into the school at 6th Form without any prejudice against her as a 'newbie' – and was elected on to the Head Teacher's Council (the equivalent of prefect) in her second term. It's a great school.
Colonel D C Wakefield OBE